Best Prices, Best Selection, Best Quality
Our steel storage shipping containers are durable. They'll protect your things for years to come. They are generally rated cargo worthy ("CW" by the ports, a grade above Wind and Water Tight or "WWT").
Available in these sizes:
20' Container (8' wide x 8'6" high)
40' Container (8' wide x 8'6" high)
40' High Cube (8' wide x 9'6" high)
Contain It Mobile Storage serves a 150-mile primary service area including Ohio and Indiana. Costs vary and available inventory changes daily.
Call Marilyn at 419-722-4310 to discuss your needs. Our friendly and knowledgeable staff will work with you to find the right storage container for you.
Delivery Available
Unlike most competitors, we are pleased to offer daylight delivery to your site seven days a week. Our reasonable delivery charges are based on time and distance.
Ongoing Service
Have you purchased a storage container from us and need it moved to a new location? Call us! We'll take care of delivering your container to your new location.
Contact us today for pricing and delivery options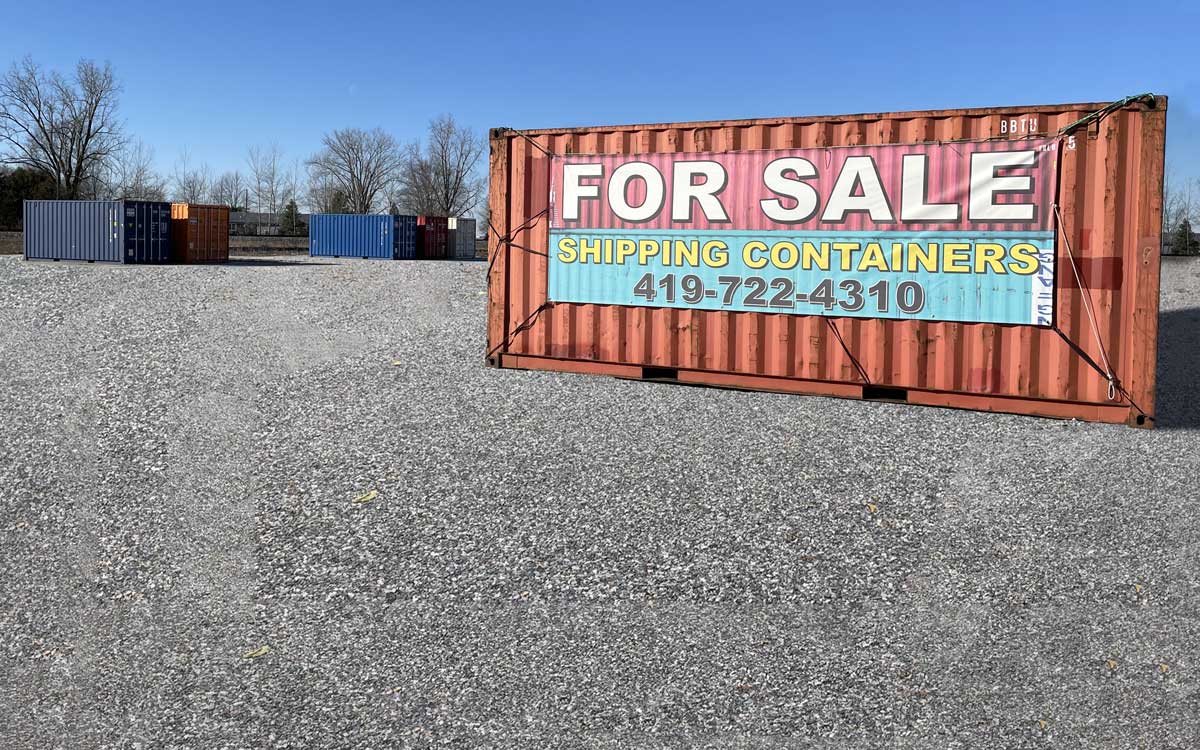 Contain-It Mobile Storage offers a wide selection of storage containers for sale. Whatever your shipping container needs may be, our
sales yard
has new and pre-owned options of all sizes.
Call Marilyn Noble to schedule a time to come visit our yard to see our inventory.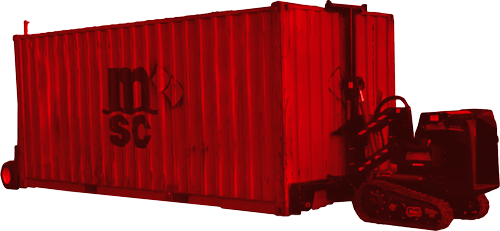 NEW! Portable Delivery System
Superior Maneuverability
Our exclusive mule portable delivery system is driven by remote control and allows us to easily and accurately move your storage container without heavy machinery.
Designed for moving Storage Units, Shipping Containers, Conex Boxes, Storage Containers, Sea Cans. We offer storage container delivery service and pick-up.
The width requirement is 10 feet wide. The length requirement is 12 feet more than the storage container length. A 20′ storage container will require only 32′ of length, due to the superior maneuverability of our portable delivery system.
90 degree turns
Can fit a shipping container into a parking space
Wireless remote control
Contact us for Pricing and Inventory