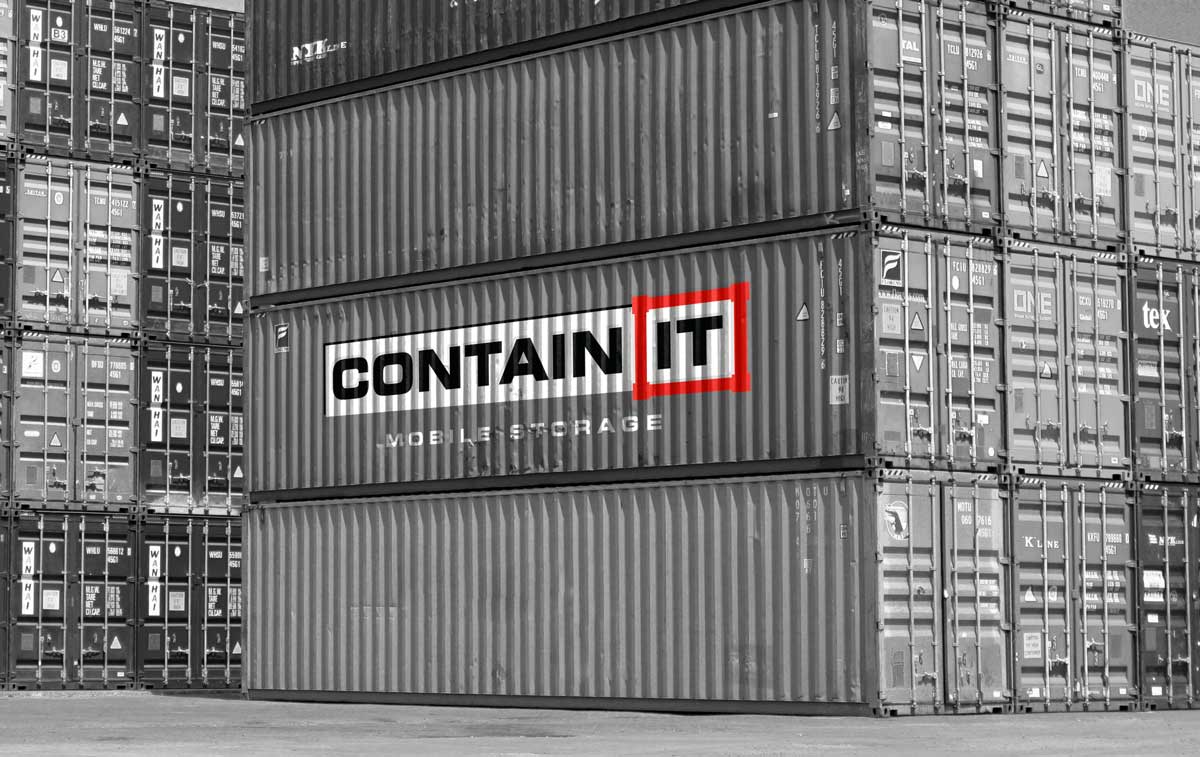 The Essential Guide to Buying a Shipping Container
Shipping containers are a popular choice for storage. However, buying a shipping container can feel overwhelming for the first-time buyer. This guide is designed to help you navigate the world of shipping container purchases, providing tips and advice to make the process as smooth and stress-free as possible. Below you will find tips on what to look for when buying a container, and the steps you need to take to ensure a successful purchase.
Where to find shipping containers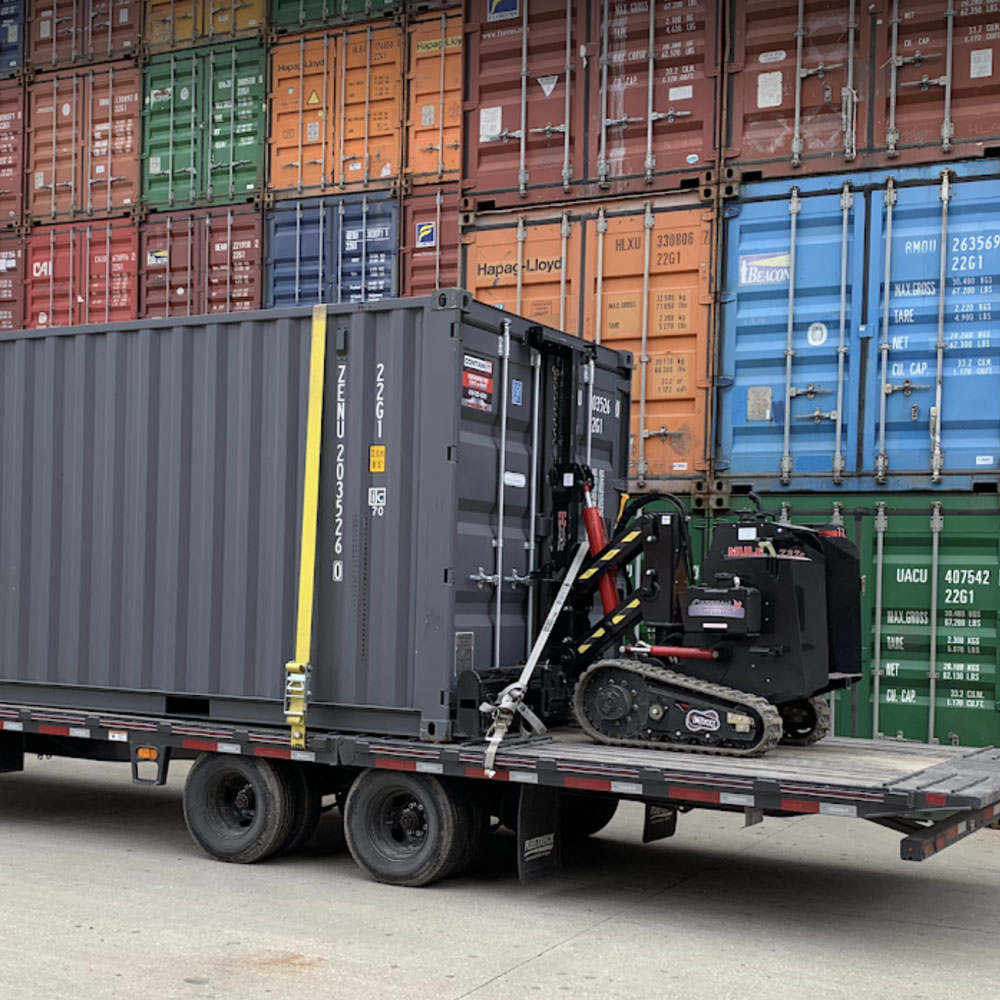 It is possible to find a good deal when purchasing shipping containers from an individual seller. Whether you are visiting the container in person or browsing online marketplaces such as Facebook, eBay, or Craigslist, it's important to thoroughly inspect the container before making a purchase.
Major cities with shipping ports or rail hubs often have a variety of 'retired' containers that are no longer in the circuit for their primary purpose. In these cases, you can purchase directly from steamship lines through e-commerce platforms. Be aware that in most cases, the buyer is responsible for arranging pick up from a designated site within a defined timeline - typically around seven days.
At Contain-It storage, we thoroughly inspect each shipping container before adding it to our inventory. We also deliver containers to you, and you can view containers in our yard, so there will be no surprises on delivery.
Shipping container types and sizes
Know the type of container that will fit your needs before you begin shopping for a container. This will help shorten the purchasing process and keep you from struggling with using the box in the future.
Standard containers will be either 20' or 40' in length and are 8'6" in height.
High Cube containers are also 20' and 40' in length but are 9'6" in height.
Occasionally 10', 45', 48', and 53' containers are also available.
Here are the internal and external dimensions for the most common shipping containers:
External Dimensions for Shipping Containers
Internal Dimensions for Shipping Containers
Contact us if you need help selecting the container size or type to best fit your needs.
How shipping containers are graded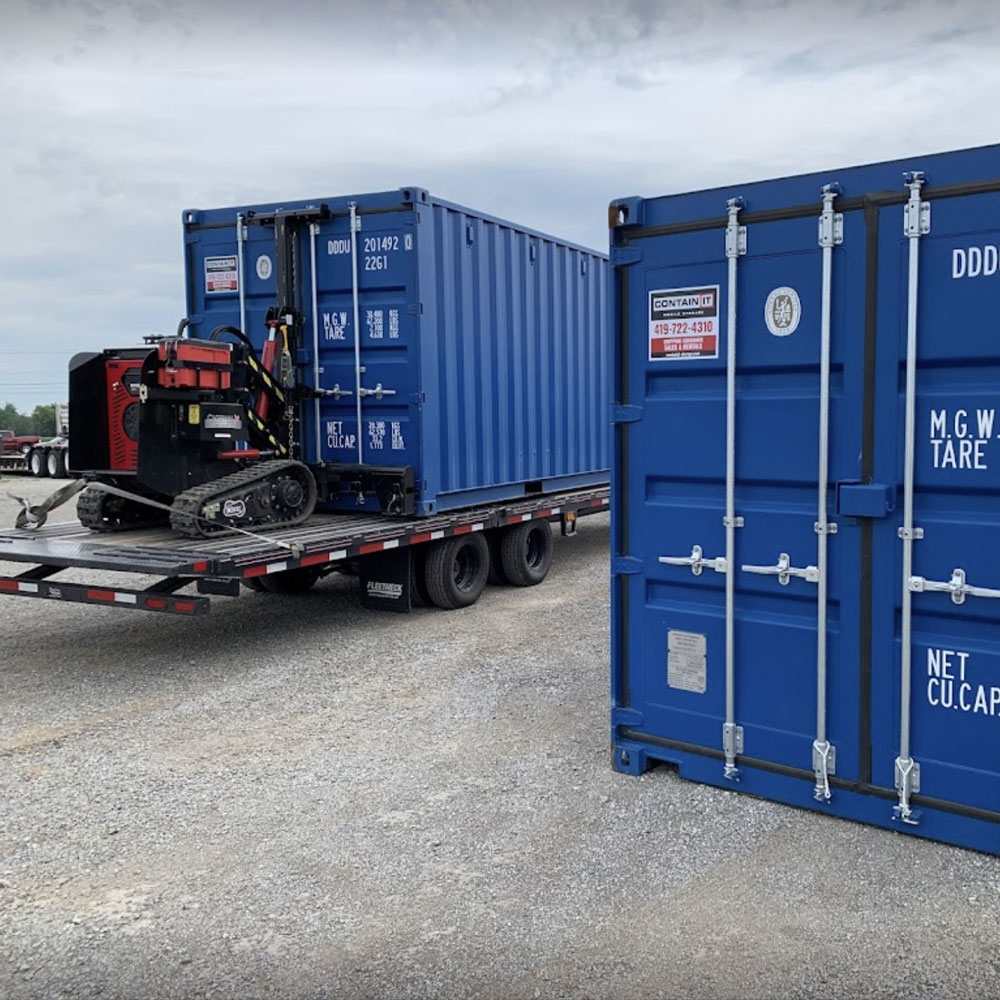 Your next step is to decide which grading and condition you should choose for your container. Shipping companies use grades and abbreviations to help explain the overall condition of a container. There is no universal grading system for shipping containers, but here are the abbreviations and grades you are most likely to see:
WWT or Wind and Watertight containers are the most budget-friendly because the well-used container has many dents, scratches, and some surface rust present. The floor will be well-worn, and there may be repaired sections. However, they are thoroughly inspected and will keep the wind and water out.
CW or Cargo Worthy containers are boxes that have been inspected and deemed suitable for international maritime shipping. The container is structurally sound and is clean, with only minor rust or dents on the surface.
IICL-4, or Premium Grade containers, are graded under strict criteria and bear the Institute of International Container Lessors label. These boxes are structurally sound and will not have issues in the foreseeable future.
One Trip containers are new containers sold in North America that have only made one trip across the ocean carrying cargo. These containers are in near perfect condition with only minor dents from loading and transport.
Other Grades to be aware of are:
Grade A – can be a new, refurbished or used container
Grade B – Typically Cargo Worthy
Grade C – Often wind and weather tight or a rougher appearing cargo-worthy container
Just because a shipping container is 'used' doesn't mean it is in bad condition. Many refer to containers as sea crates or Conex boxes, and they are durable, structurally sound, and designed to withstand harsh conditions while protecting their contents.
Generally, shipping containers spend 10-12 years at sea, and if maintained properly, they can last upwards of 25 years or longer. The lifespan depends on the condition of the container and the environment, and usefulness can be cut short by wetter, saltier climates. You can preserve shipping containers by storing the box off the damp ground so it can't absorb moisture, removing rust, and keeping the unit primed and properly painted.
We recommend that you come to one of our container yard/depot locations and inspect it in person. We've created an inspection checklist to help identify warping, corrosion, and other damage that could leave your goods vulnerable to damage or theft.
Understanding container pricing and getting the right deal.
How to get ready for your shipping container delivery
Shipping containers, in most cases, are delivered on tilt-bed-style trailers or with a portable delivery system. These trailers slide the containers off the rear of the trailer. Containers are set on the ground in your predetermined location.
Please consider the following before scheduling your delivery:
The direction that you want the cargo doors to face. This decision determines how we load the shipping container onto the trailer.
Delivery location - we recommend unloading your container onto concrete, asphalt, or dry compacted soil. Avoid soft grass or wet, unlevel surfaces.
Delivery location obstacles, obstructions, overhanging power lines, or low-hanging limbs are all things to take into consideration. The delivery vehicle is 14 ft tall, and if you must clear the space while they are on location, you could incur additional delivery fees.
Minimum space requirements for delivery - see the minimum space requirements in the next section.
Receipt of delivery - all deliveries must be received by a person 18 years or older who is authorized to sign for the container. The logistics team will call or text on the day of delivery.
Minimum Space Requirements for Delivery
A minimum of 150 feet of straight-line distance is required to offload

Two 20-foot containers delivered on one trailer
One 40-foot container delivered on a trailer

1 20 foot container can be delivered with our Mule System, which allows placement in tighter areas
40-foot containers can be placed on your job site for an additional charge if the Mule System is required.
If you do not have the required 150 feet plus of the straight-line distance needed for the offloading of the container we can bring the Mule System out to your job site and place the container.
There are limitations with the Mule System as well.  Please let us know if you have any special requirements for the placing of your container. If we need to, we can come to your site and talk about the different options.
How to get additional help
If you have any questions or need help finding the right shipping container for your needs, please don't hesitate to contact us.
We are a service business that happens to sell shipping containers - so don't hesitate to reach out if there is anything we can do to help.