---
Work with a local company you can trust
Call Today for Inventory and Pricing
Call Marilyn Noble to schedule a time to
come visit our yard
to see our inventory. Open everyday 7:00am - 7:00pm.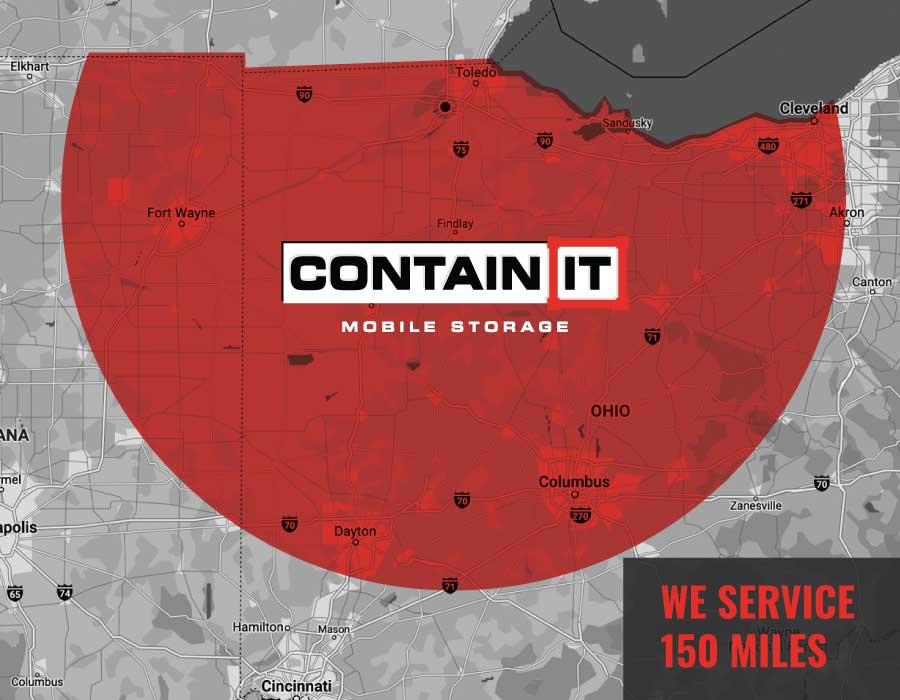 Contain It Mobile Storage Location
11890 Allen Township Road 114
Van Buren, Ohio 45889
Located at I-75 & State Route 18, exit 167. Then south 1 mile on Hancock County Road 220.

Our sign at Contain It Mobile Storage in Van Buren
Proudly serving a
150 mile radius including:
Toledo, Dayton, Lima, Port Clinton, Tiffin, Fostoria, Napoleon, Ottawa, Findlay, Kalida, Van Wert, Bowling Green, Columbus, Cleveland Ohio,
Auburn, Angola, Fort Wayne and Decatur Indiana.